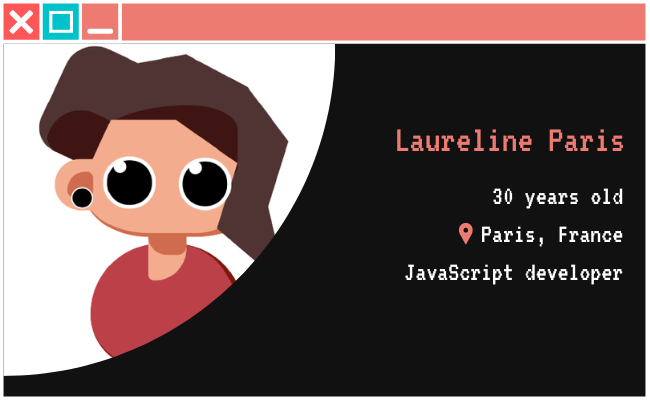 I'm so excited to share with you the final interview in my "Women in Tech" series for the year. This one is with Laureline Paris, a 30-year-old career shifter from Paris. She's a really interesting and inspiring woman in the tech industry, and in this interview, you'll get to learn about her experiences, insights, and advice. The interview covers a bunch of different topics, like Laureline's background, her current role and responsibilities, the challenges she's faced as a woman in tech, and her advice for other women looking to enter or advance in the industry. Whether you're considering a career in tech, looking for some inspiration and guidance, or just curious about what it's like to be a woman in tech, this interview is definitely worth a read.
Thanks for following along with the "Women in Tech" series this year. I hope you've found these interviews as interesting and inspiring as I have. See you next year for more!
Could you start with a small presentation, so we can get to know you better?
Alohaa 🙌 My name is Laureline Paris, 30 years old from Paris and I am today a JavaScript developer I've always been attracted by creativity and discovered computer quite late: the combo of those two made a perfect sense for me and this is where I am.
My hobbies are drawing/painting/animating digitally or learn more about programming.
What motivated you to work in a tech field?
What motivated me was being able to understand the tool that allowed me to do what I loved to do with and to dive deeper into this for better understanding its complexity.
As far as I know this is my curiosity and strong will to create whatever I want that brought me to who and where I am today.
How did you learn your technical skills? (self-taught, college, bootcamp...)
I've learnt about code at La Capsule bootcamp in Paris when I got the opportunity to switch career ( I've done various jobs positions in restauration, hostels with a side project to get involved with creating things through digital painting )
How is it to find a job in tech?
With few years of experience, this opens a lot of opportunities and interviews propositions through LinkedIn and others. But tough regarding the whole recruitment process a developper has to do.
Regarding beginners: it could be tough, as most of the job offers do consider junior but with 2 years of experience – which is, in some ways, contradictory I think.
However it is still possible ( even without diploma – I can tell ). In that field, it is a matter of being able to show what you know with concrete projects
Have you experienced imposter syndrome? If yes, could you tell us a little about it?
I think the imposter syndrome is still here somewhere.
Having a non traditional path through IT, maybe lacking knowledge about the vast world of computers and internet can create the need to understand our worth on the market and as a developer – especially when one just started her/his career.
How do you feel about being a minority in tech as a female? Have you had any uncomfortable situations to share? Or a funny situation?
I did not encounter too many of these situations; at least nothing about intimidation or other things of the kind.
The one time I kind of encountered a situation where I was depicted as a women was at some job interviews where it is a trend to hire people for their "minority" aspect. I felt like I was interviewed and/or had that interview because I was a woman in tech, when I just wanted to be evaluated as a person with the skills they are looking for. Once, I've asked about what did get their attention for my profile and the person did talk more about the minority aspects than the skills I had; the person was not able to talk about the skills I gathered so far besides evasive words about my career path.
What do you like about your job?
Learning everyday, the feeling to be in a limitless ocean where everything is reachable if one takes the time to understand and/or lean it, I love being confronted to algorithmic problematics and the creativity that both programming languages and front-end implementations, for instance, are offering.
Are you happy with your career choice?
I am definitely happy for that career choice – I just wish I was aware of it sooner.
Who inspires you? Who are your mentors and why?
Everyone really. Everything we have today is thanks to everyone contributing. I am not someone that chooses one person however I am grateful for every resources we have, for people I met in the tech or not in the tech. – it is just a question of perspective and how one moves her/his next pawn to move forward in their own life.
How do you expect to grow in the future?
I love being polyvalent and to work with various tools as they are not entirely incompatible between them. The perspectives I have is to be able to build whatever I want/need to do, continue on my polyvalent path with python, javascript, shell, mongodb, sql, or whatever tool that could help in my position as a developper, and finally helping others in this field if I can 🙂
What's the best piece of advice that you've ever received?
What would you say to a girl/woman who wants to start a career in tech?
If it is something that you like, if you like to constantly learn new things – go for it! Make your own path to get what you want and overall, give yourself that shot! It's possible.
If you want to follow Laureline here are her LinkedIn, GitHub and Behance :
If you also want to share your experience as a female student or professional in tech, don't hesitate to fill in the form linked below. It is a great chance to be featured in our next interviews posts and inspire other girls and women to join us.
Tools I use for this site
I buy all my domain names on  Namecheap, as thetrendycoder.com
The hosting of this website is made on Bluehost.
The website is created with WordPress.org (and not WordPress.com).
I use the page builder Elementor because it makes it easy to create modern pages with drag and drop.
I have multiple websites, and on most of them, I use themes from wpKoi. I love their design, they are very original and work well with Elementor.
All the designs and images are created using canvas.
I use Grammarly and languagetool to correct all my spelling and grammar mistakes.
SEO is a big thing on a website, I use a WordPress plugin called YoastSEO to help me with the basic analysis. I also use a tool called Keysearch for choosing the right keywords.
To handle affiliate links, I use two platforms: impact and ShareASale.
You want to write on TheTrendyCoder ?
If you are interested in publishing guest articles on this website, sharing your experience or coding tutorials, apply through this form.
NO EXPERIENCE needed!
NO PERFECT English needed!
NO DEGREE needed!
NO AGE limits!

No matter at what stage we are in our tech journey, we all have learned things and experienced things. Sharing them can help others and even help us. So, if you are a student, a professional, or a self-taught coder, feel at home and share some of your knowledge with the community.