As a developer, we are meant to use git all the time. Some of us like to use it exclusively with the command lines, others use graphic viewer, and people like me like to mix it up. I'm a fervent user of vscode, so I wanted to use a graphic viewer inside my IDE. I tried some other solutions a long time ago, and I didn't like them. One extension that some senior developers recommended to me was git graph. Here is how to add git graph on vscode.
Install the extension git graph on vscode
Open vs code and go to the extensions tab. Tape Git graph and select the first option (see on the screenshot)
Once you open it, you can click on install then close vs code, and re-open it, so it can reload.
Use the extension git graph
Now when you open a project on vs code you will find Git Graph at the bottom, in the blue section.
When you click on it you will have your whole git history.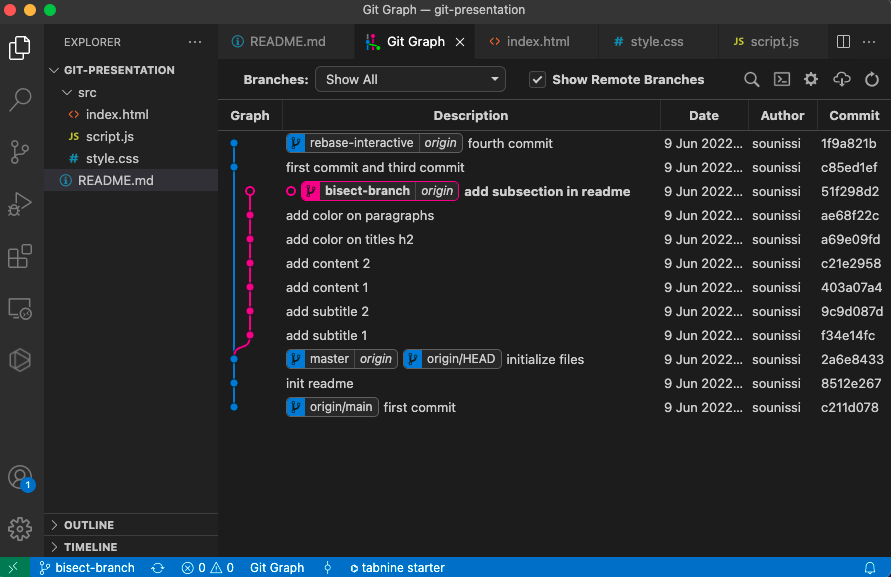 I'll let you discover this graphic viewer. For my part I just like to see the tree, but I don't use it to pull/push/merge. I prefer the command lines for that.
Tools I use for this site
I buy all my domain names on  Namecheap, as thetrendycoder.com
The hosting of this website is made on Bluehost.
The website is created with WordPress.org (and not WordPress.com).
I use the page builder Elementor because it makes it easy to create modern pages with drag and drop.
I have multiple websites, and on most of them, I use themes from wpKoi. I love their design, they are very original and work well with Elementor.
All the designs and images are created using canvas.
I use Grammarly and languagetool to correct all my spelling and grammar mistakes.
SEO is a big thing on a website, I use a WordPress plugin called YoastSEO to help me with the basic analysis. I also use a tool called Keysearch for choosing the right keywords.
To handle affiliate links, I use two platforms: impact and ShareASale.
You want to write on TheTrendyCoder ?
If you are interested in publishing guest articles on this website, sharing your experience or coding tutorials, apply through this form.
NO EXPERIENCE needed!
NO PERFECT English needed!
NO DEGREE needed!
NO AGE limits!

No matter at what stage we are in our tech journey, we all have learned things and experienced things. Sharing them can help others and even help us. So, if you are a student, a professional, or a self-taught coder, feel at home and share some of your knowledge with the community.